Irish Moss: Benefits and How To Consume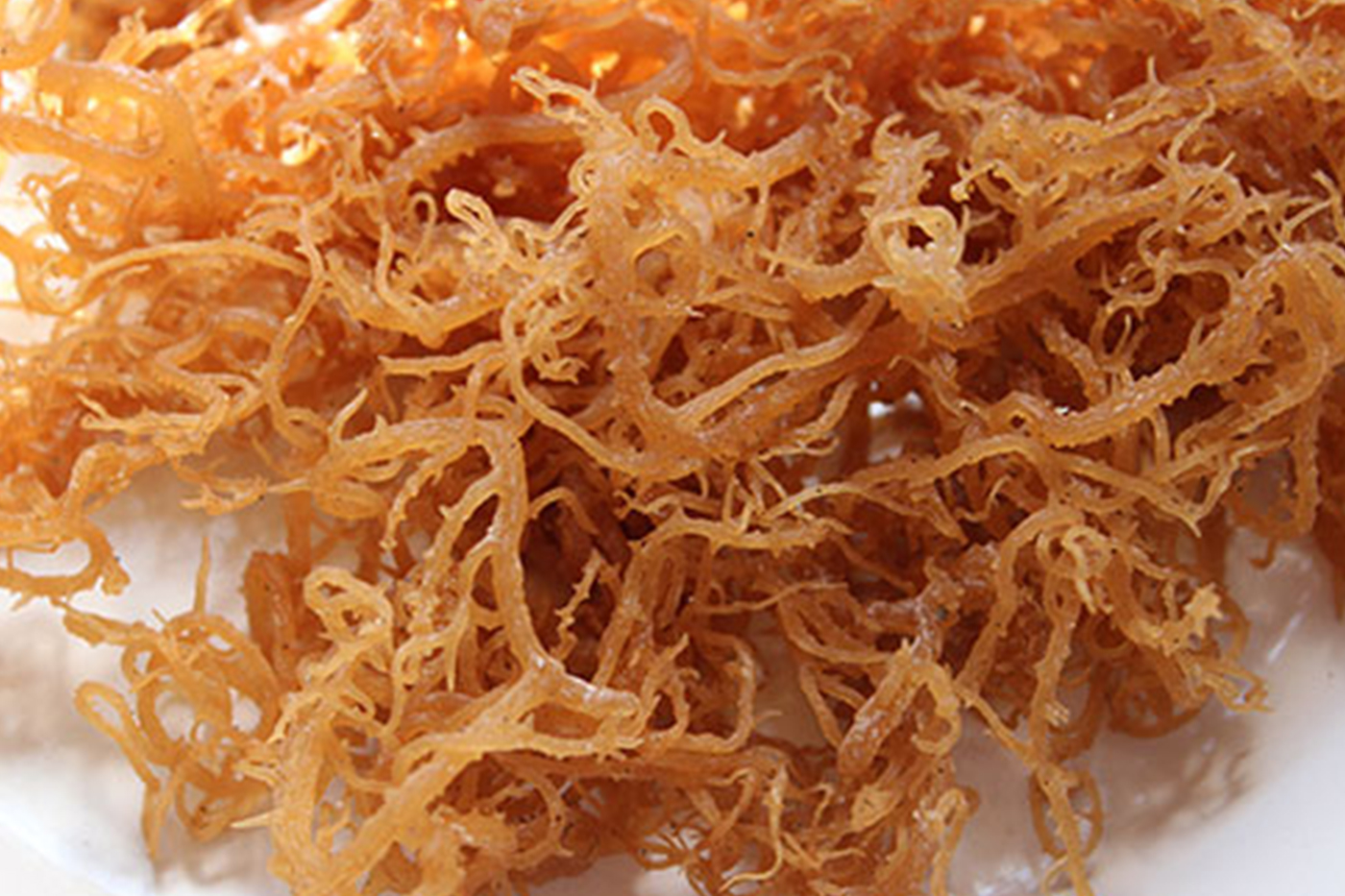 Irish moss, also called Irish sea moss (or sea moss) is scientifically known as Chrondus Crispus and is actually an algae despite being called a moss. It grows on the rocky coasts of the Atlantic of Europe and North America and also the North Pacific. When fresh it is soft and "can vary in color from a greenish-yellow, through red, to a dark purple or purplish-brown".
It is commonly used industrially as a thickener and emulsifier known as Carrageenan. This substance is extracted from the Irish sea moss and used to thicken products like milk, yogurt, baby formula, salad dressing, condensed milk, coconut milk, soy milk (and other vegan milks), toothpaste and shampoo.
However, once extracted in this form it no longer maintains its health benefits.
The nutritional benefits of Irish moss
Along with Vitamins B2 and B9, Irish Moss (Chondrus Crispus) is especially rich in minerals such as calcium, magnesium, zinc and iodine, among others. Not only is it very beneficial to the bones, joints, and skin, helping to maintain bone strength and skin elasticity, it can also be applied topically to moisten and nourish the skin and hair.
Great for weight loss
Because Irish moss is gelatinous it can be used to quell hunger, this makes it great for weight loss as well as digestion. It coats and protects the stomach and intestinal wall with it's jelly like consistency which is also beneficial to people with ulcers.
Additionally, the high iodine content has a beneficial effect on the thyroid gland which plays a role in the metabolism.
Irish moss for energy
Irish moss energizes the body and is used in the Caribbean as an aphrodisiac to increase energy and libido. Because it's so mineral-rich it is possible for one to survive on only Irish moss for prolonged periods of time. The Irish relied on it as a staple during the potato famine of the 19th century.
Treatment for ailments
Helps to remove mucus from the body and is used to remove mucus from the lungs
Can be used to treat colds coughs or respiratory illness
Beneficial for the thyroid gland
Can be applied to the skin for burns, rashes or as a facial mask
Used to treat eczema psoriasis
Learn more about this superfood
Did you know there have been studies done into the neuroprotective effects, antitumor, and antiviral properties of Irish moss?

In our new book, we cover the vitamins and minerals Irish moss provides in detail as well as the health benefits and ways to consume it.
Consuming Irish moss
Irish moss can be acquired in it's dried state in health food stores, Caribbean markets or you can buy some online. It then needs to be soaked for 4-6 hours or overnight, after which it has to be thoroughly rinsed to remove dirt, sand, salt, and debris before consumption.
In parts of China, the re-hydrated plant is eaten raw and added to salads or cold dishes are prepared by first making it into a gel and forming the gel into cubes. This is then sprinkled with vinegar and soy sauce, small bits of garlic are added and it is garnished with cilantro.
Sea Moss Gel
Irish moss gel is created differently in different parts of the world but is generally formed by boiling the re-hydrated plant down until it softens and most of the water evaporates. In Jamaica, people boil it down in a similar way but also mix it with linseed oil, isinglass and gum Arabic. It's commonly used to make a drink in which milk, peanuts, sugar, vanilla, and nutmeg are blended together.
The easiest way to make sea moss gel is to blend it with some water once it's re-hydrated.
Ready-made Irish Moss Gel
In case you're short on time here are some of the best ready-made Irish moss gels for you to try.
Bestseller No. 1
Bestseller No. 2
Encapsulate the dried or powdered herb
For those who prefer a quicker and more convenient way to take sea moss, encapsulating it (usually with bladderwrack) in vegan capsules to make sea moss pills is pretty easy to do and cheap to get started.