Cleaner living inspired by the Dr. Sebi methodology
The Dr. Sebi diet also known as the African biomineral balance was used by Dr. Sebi while helping his patients.
Essentially, it's a vegan diet that promotes the consumption of what he called "electric" or alkaline foods like vegetables, fruits, nuts and ancient grains, while forsaking acid-forming foods like meat, dairy products and starch.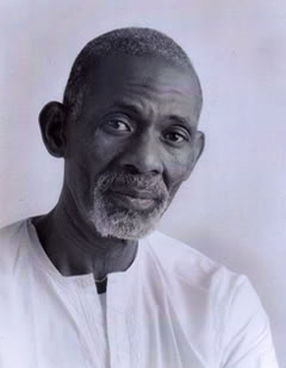 The potential benefits of a Sebian diet
Weight loss
It's common sense that consuming less calories results in weight loss. Natural whole plant foods are higher in fiber and water but have a low caloric density. Essentially they make you feel full without all of the calories associated with meat, dairy products and processed foods.
Reduced risk of disease
We are often led to believe that getting sick or being generally unwell is all just a normal part of life – that we've caught a "bug", "germ" or "virus". It's well-documented that cutting out meat and acidic foods greatly lowers the risk of cancer, heart disease, high blood pressure and type 2 diabetes.
Increased energy and vitality
Our bodies have to work extra hard to digest things like meat and dairy, plants, on the other hand, have a high water content and are easily digested.
Enjoy vibrant and delicous meals
One of the most challenging aspects of changing your eating habits and diet is simply a lack of knowledge and experience when it comes to combining new or unfamiliar ingredients. If that sounds like you, take a look at the Dr. Sebi approved recipes page.
Fundamentals of the Dr Sebi diet
The Dr. Sebi diet consists of fruits, vegetables, nuts, teas and ancient grains. Among these recommended are avocados, mangoes, figs, dates, kale, watercress, mushrooms, quinoa, amaranth, wild rice and more.
Consuming meat produces uric acid in the body, consuming dairy products produces lactic acid in the body and consuming starch produces carbonic acid.
Acid foods create (thick) mucus in the body which robs the body's cells of oxygen.
Electric foods, however, feed the body, because the human body is electrical it requires an electric food.
Alkalinity and pH
When it comes to our health, pH is perhaps the most important unit of measure. Different areas of the body require different levels of pH in terms of how acid or alkaline they should ideally be.
An imbalanced pH or overly acidic body has a number of adverse affects from lack of energy, obesity and a potential increased risk of disease.
Mucus
Mucus actually protects our bodies by aiding in toxin removal. However, acid-forming foods contribute to the production of a thicker type of mucus that coats the internal organs. This makes the absorption of essential nutrients more difficult.
Cellular damage
A lack of that right minerals, poor sleep, stress and an over indulgence on "hybrid" and processed foods all contribute to disruptions in the natural biochemistry of our bodies. Dr Sebi's methodology takes action to remedy this with natural herbal compounds that cleanse your body's systems on a cellular level.