Alkaline water on the Dr Sebi Diet
If we are what we eat, surely the same can be said for what we drink?
Yet, based on the copious amounts of sodas and "beverages" consumed in the typical Western diet, you'd think nothing could be further from the truth.
But you'd be wrong…
There are people getting fat, sick, and tooth decay primarily as a result of a soda-rich diet, to the point of addiction in some cases.
No point in beating around the bush, if you're hooked on sodas, address that before investing time/resources into pursuing alkaline water.
The following post is really for people with decent water consumption habits looking to step things up a level in terms of drinking water alkalinity and essential mineral intake.
Dr Sebi on the USHA healing waters
Most of the water we drink doesn't possess the necessary levels of alkalinity and minerals essential for maintaining a healthy state.
Dr. Sebi would often speak on USHA village and the geothermal spring there that pumps water "heated to 200 degrees Fahrenheit out of the ground".
In the video below he takes us on a tour, showing us the water and explaining it's properties.
Drinking pure spring water untouched by man is a nice thought but what about those of us living on a modest budget in regular cities and urban areas?
Things to consider
Now that the mainstream is finally catching up, there are suddenly so many brands of "alkaline water" to choose from.
As is usually the case, they use deception and clever marketing to try and get their product down our throats and into our bodies.
So, here are a few things you should know about when it comes to choosing the right way to about things.
pH Level
The ideal pH range to aim for with drinking water is around 8 to 9.6.
​Dr. Sebi claims that water with a pH of around 7 is "fine to cook with but not to drink", going on to say that drinking it would "rob you of your minerals".
While pH may be an important metric to consider, perhaps more important though is the source of this alkalinity…
Is the water naturally alkaline or has it been tampered with?
Minerals
In nature, water is made alkaline by minerals like calcium, silica, potassium, magnesium, and bicarbonate to name a few.
It is these natural minerals that are either lacking in everyday tap water, or have been artificially introduced.
Oxygen Reduction Potential (ORP)
Oxygen Reduction Potential is an indication of the waters relative state to receive or gain electrons in a chemical reaction known as redox.
Essentially ORP measures the capacity of a solution to either "release or accept electrons from chemical reactions". As you may know when electrons are removed from a cell, oxidation takes place.
Water with a more positive ORP has the "potential to oxidize a solution with a lower ORP".
In other words, water with a positive ORP steals electrons from a chemical species with an ORP below it and vice versa, water with a negative ORP "donates" its electrons.
Giving its electrons away like that means it becomes oxidized itself but in passing them to free radicals it neutralizes them.
Essentially, the more negative ORP value the more antioxidant properties the water has.
Types of Alkaline Water
Alkaline Spring Water (Bottled)
Ionized Alkaline Water
Both of these are marketed as "alkaline water" but what does this really mean? What are the differences and pros/cons of each?
Alkaline Spring Water – Dr. Sebi Recommended
In many of the videos found online, Dr. Sebi frequently mentions spring water as being the only true source of water suitable for consumption in America.
Claiming that because only nature has had a hand in purifying it, it has the right minerals, is naturally alkaline and is therefore safe to drink. He would sometimes recommend Glacier Mountain Spring Water.
However, these days there are numerous brands of bottled spring water to choose from.
Make sure you buy spring water that has been bottled at source.

This means that the water has literally been bottled at or near the spring which it comes from, and is not processed or pumped through miles of pipelines becoming polluted.






Pros
Natural alkalinity
Natural mineral content
No fluoride, chlorine or other pollutants
Cons
Bottles aren't exactly great for the environment
Costs can start to add up if buying for the whole family
Alkaline Ionized Water
Another popular way to achieve water with a higher pH is through the use of water ionizer machines.
These connect to your tap and alkalize water by separating the acidic and alkaline components of the water in a process called electrolysis.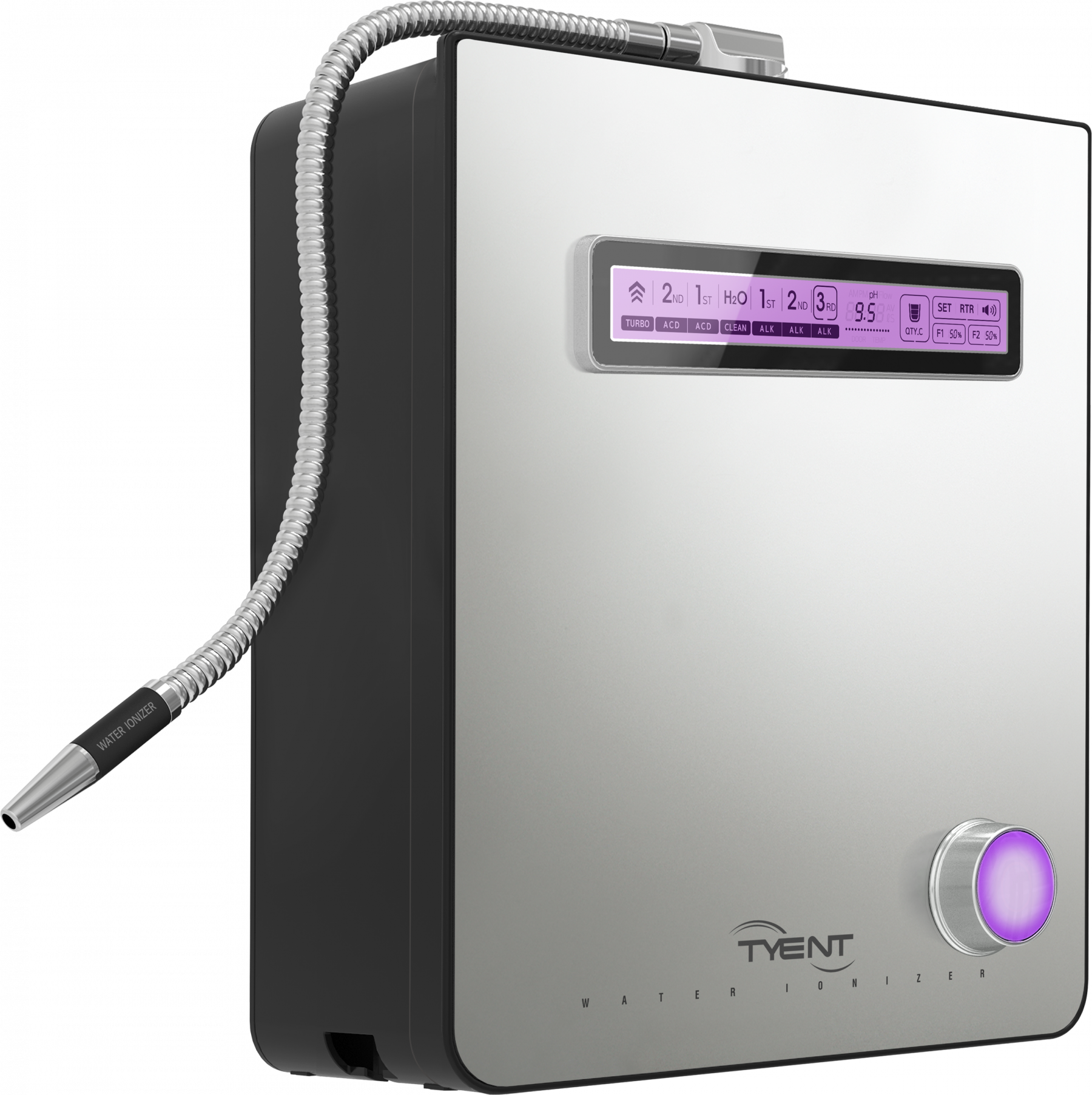 How do ionizers work?
Ionizers works by using a negatively charged electrode (cathode) and a positively charged electrode (anode).
The acidic hydrogen ions (H+) are attracted to the cathode while the hydroxide (OH-) are attracted to the anode.
The H+ ions are converted into molecular hydrogen (H2), meaning that the overall number of H+ goes down. When we have less H+ we have a higher pH (more alkalinity).
These devices are by no means cheap, though if you weigh in the cost of bottled water for the whole family you will save money in the long-term.
Pros
Higher negative -ORP, therefore increased antioxidant potential
Expensive upfront but money-saving in the long-term
Better for the environment (not using plastic bottles)
Cons
You're still consuming tap water, albeit tap water with higher alkalinity.
Mineral content is unnatural (if using municipal tap water)
Conclusion
When it comes down to it, being the only true source of water with natural alkalinity and mineral content, spring water is the preferred choice for drinking.
And while ionized water may in some instances have a more optimal ORP value as well as being technically alkaline on the pH scale. 
You could argue that because the source water does not contain the correct minerals (and no amount of "ionization" can change that), drinking it is not on par with spring water.
Ultimately the decision comes down to personal preference, budget and circumstances.
If you have a family to support, bottled water may not be an option, in which case ionizers can be worth it –  especially if you supplement their use by occasionally drinking bottled spring water.
Sources:
https://www.healthline.com/health/food-nutrition/alkaline-water-benefits-risks
https://www.precisionnutrition.com/alkaline-water-legit-or-hoax
https://en.wikipedia.org/wiki/Water_purification